---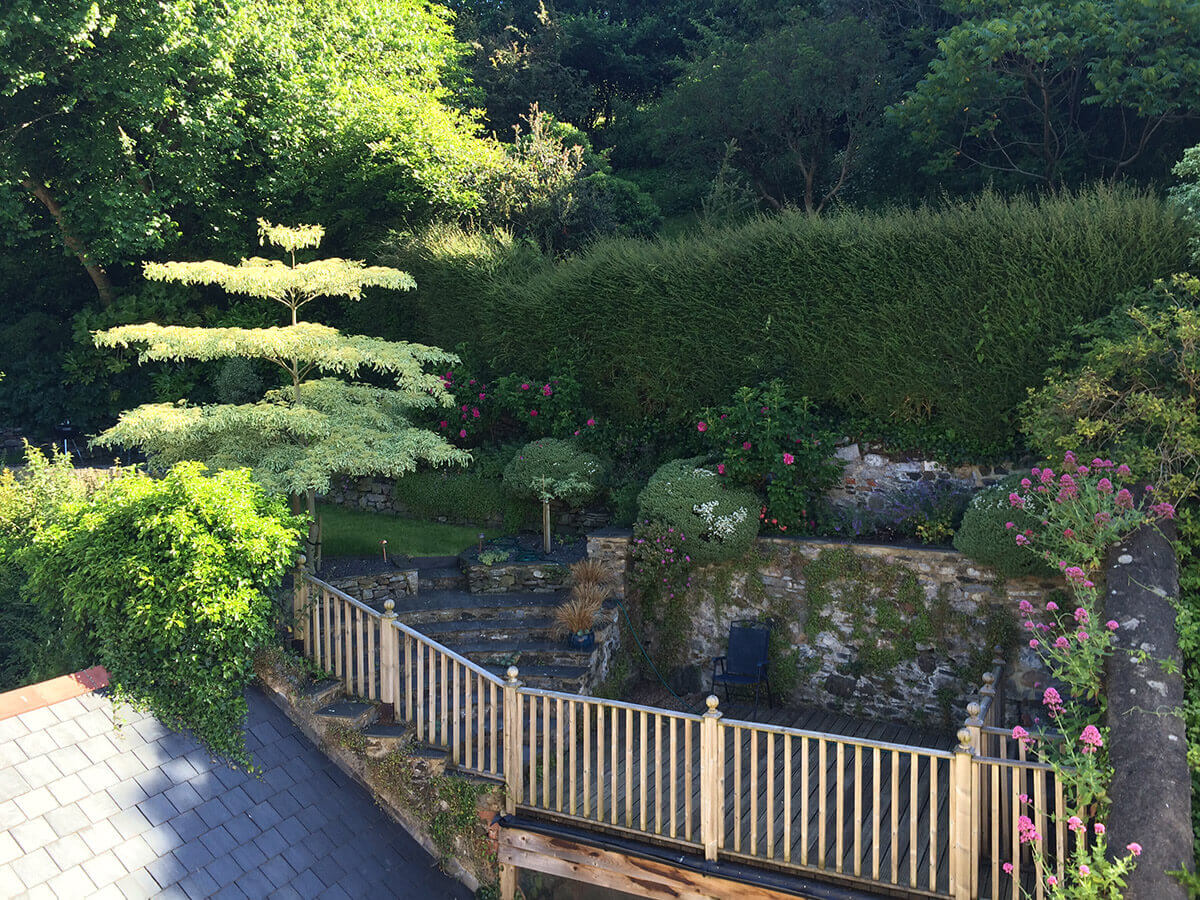 The garden had been left for a decade. Only a bramble patch and ruined pigsty in one corner remained . Lots of clearing needed to be done, and luckily the pig sty yielded us plenty of stone for the dry stone walls. More stone came from the house when new apertures for windows were knocked out of the 2′ thick walls. This was a real gift in terms of having readily available local materials that blended perfectly with the surroundings...
The main challenge with this garden were the level changes. There are effectively 4 levels: a fully enclosed courtyard garden immediately to the rear, the next layer up is a deck with storage under, then up some curved slate steps is the lawn with far reaching views of the woods and fields on the hillside opposite. Lastly a raised cobbled patio area is the perfect spot for a BBQ as it captures all the afternoon sun.
Several dry stone retaining walls were built by Darren and Jim James, a father and son outfit whose walls are still standing with no need of repair after a decade. Raised beds were planted with robust low maintenance plants to withstand the dry conditions in summer – cistus, hebe topiaria, Roseria de la Haye, (a scented rugosa rose), sedums, lavender, marjoram and rosemary…
The two feature trees, photographed in all seasons are cornus contraversa variegata, or 'wedding cake trees'. Their sculptural forms add a wow factor to a garden that has been carved out of the hillside generations ago.
We took the basic template of what was there and provided more sculptural definition to the land through levelling the lawn and creating the new raised patio. Thereby making the garden user friendly – an oasis of calm that could easily be somewhere in the countryside, although in fact it is only a minute's walk from the town centre.