---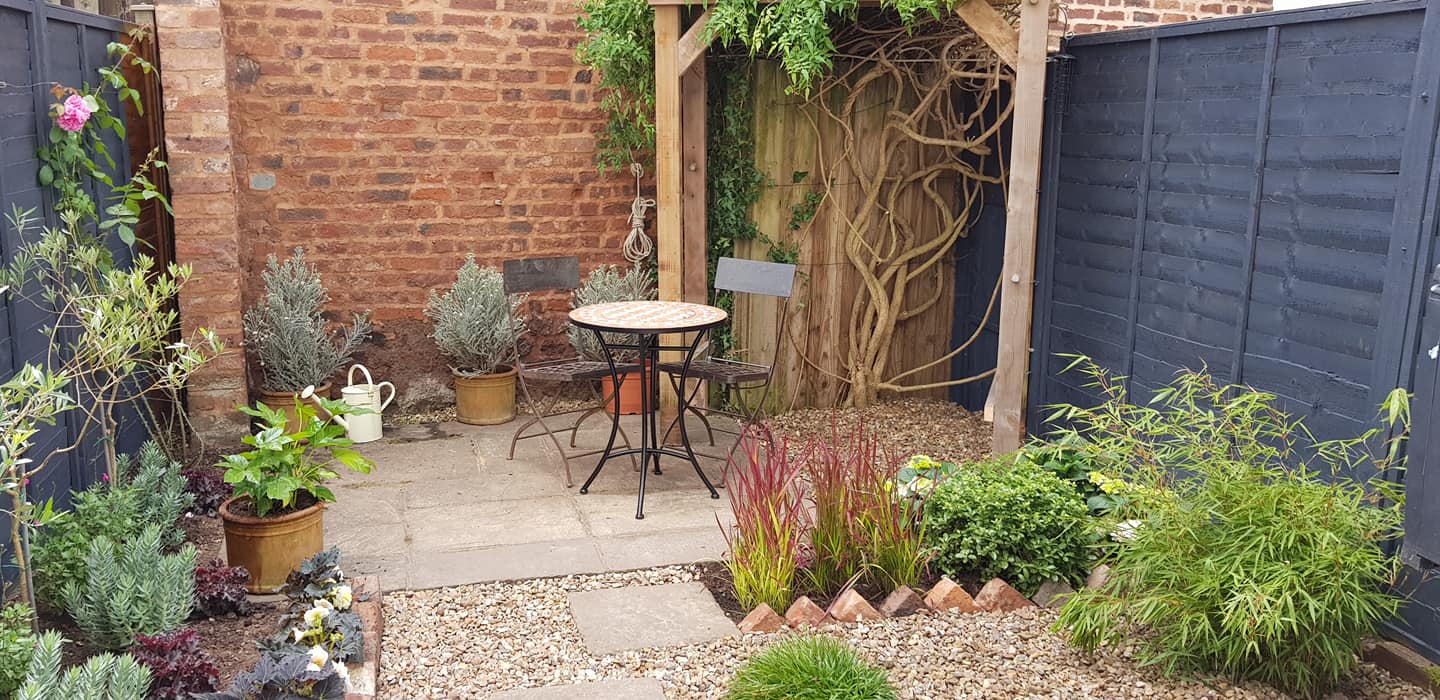 This is a project from July 2018. A small courtyard garden tucked away close to a priory garden in the heart of Exeter's old city centre.
The client wanted to create something special to look out on and 'be' in. There was some existing pretty pea shingle that we were able to re-use, with water-smoothed edges. So much nicer than sharp gravel, and a couple of small existing patio areas. I created a long narrow bed and a wrap around "L" shaped bed bounded by reclaimed Brick, to match the existing historic back wall. I laid the new bricks on the diagonal and set them in sand, for a traditional look to match the surroundings.
We added a simple plant palette of white hydrangeas, white begonias with beautiful burgundy veined leaves, and a salvia called 'neon' to bring a splash of colour and match the existing Gertrude Jekyll rose growing against the fence. Structure was provided with some existing olive trees which we will keep pruned, and euphorbia rigida which perfectly matches the glaucous leaves of the olives. Some ever useful heucheras with dark wine red leaves were added to compliment the begonias.
We decided on painting the fence with Cuprinol urban slate to give a dark backdrop for the planting scheme, can't go wrong with grey and pink!. The existing climbing Jasmine which had just been left to grow over itself has now been trained over a wooden pergola underneath which a classic small round mosaic table chimes in with the brickwork and gives a slight Moorish feel to the garden.