---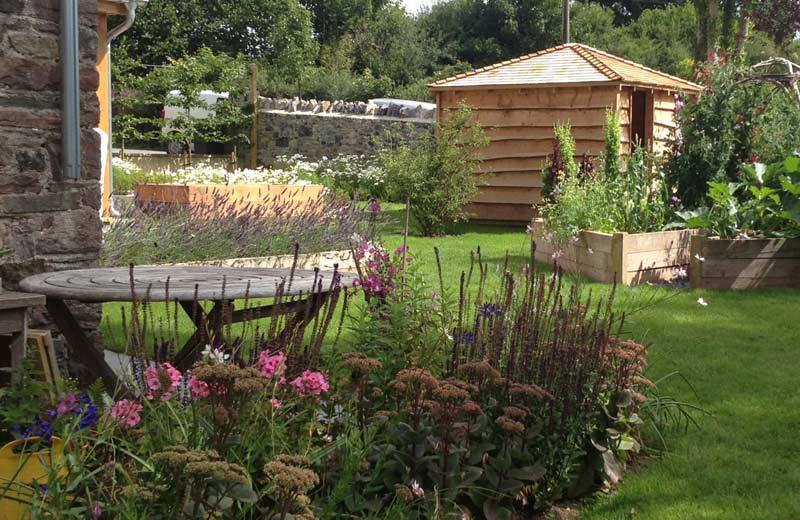 I was approached in October 2012 by Debbie Thorpe, a retired publisher setting up a small spiritual retreat centre at Staverton, in the heart of south Devon.
I was delighted to be able to combine my knowledge of garden design in a project that was to use the garden as a therapeutic tool. You can see excerpts from my musings on the garden here: form follows function excerpts.
More and more in our fast paced world, where mental health problems and depression are on the increase, I sense a need for us to reconnect to the natural world at our fingertips. It is my profound privilege to design spaces that can bring us back to who we are. Spaces that help us release stress and rediscover the simple pleasure of colour and texture, scent, the breeze and buzzing of bees.
Because space was quite limited we incorporated fruit trees and raised beds. It was important to the client to be able to grow some produce. We planted apple, pear and plum trees and constructed raised beds for vegetables and sweet peas.